Shandler Park is open!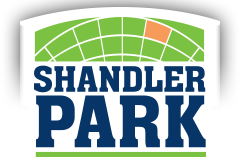 Check out my new website, ShandlerPark.com! The first feature to launch is the Rotisserie Baseball Hall of Fame. Celebrate the best players of the Rotisserie era and share your experiences.
New features will be debuting over the coming months. Enjoy!


Join our mailing list to receive updates on upcoming competitions and information about Ron's new website, Shandler Park.
---
April 30, 2013
Today is the last day that I will be running this company that I founded back in 1986. It has been an incredible ride and I am grateful to the many thousands of named and unnamed people who made it possible.
Lots of folks have been asking me what it feels like to give up my "baby" after 26 1/2 years. Well, I don't really feel like I am giving it up completely. I am leaving the company in very competent hands. I will continue to write my weekly columns for BaseballHQ.com and USA Today, contribute to the Baseball Forecaster and I'll still be popping in at most of the conferences. I'll still be participating in the experts leagues and other industry events. It is gratifying to know that I don't have to make a complete break, and the folks at USA Today have been extraordinarly accommodating during this transition.
But it is time for some new adventures.
My closest colleagues and friends know my personality well: I get bored easily. I hate routine. BaseballHQ.com was great because I could always write something new or try out a new feature whenever the mood struck me. That was when I owned the company. While I would not have traded the past five years since the sale -- it has put my girls through college -- the itch to make my own decisions again has gotten unbearable.
So here I am.
I'm not entirely sure what the future holds, but there are a bunch of items on my pre-retirement bucket list.
That list includes many book ideas. I have written several thousands of articles and essays, so there is probably a "Best of.." compilation in there somewhere. There is probably a memoir in there too, though I think it will turn out to be more of a scrapbook of experiences. There are so many stories, and emails, and old clippings from the beginnings of the fantasy baseball industry. I even saved some Baseball HQ job applications from surprising people. I've kept everything. So if nothing else, this exercise will serve to clean out my file cabinets and emailboxes.
I might do something like a marketing manual. After all, how does an introverted stat geek from Flushing, Queens become a leading authority on fantasy baseball? It starts with a marketing degree and lessons learned at several direct mail companies. During the past 26 years, I've seen some excellent products fail because someone had a great idea but no marketing sense. If I don't write this book, maybe I'll consult.
There are also several book ideas about aspects of playing this game that have been sorely underexplored.
Beyond books... I have always done well in bringing industry people together for common goals -- e.g. Tout Wars, First Pitch Forums, etc. -- and I have a few new ideas here.
Over the past few years at BaseballHQ.com, I have taken a great interest in innovative game formats. Having grown up on the baseball side of this industry, I have been frustrated by the rapid growth of fantasy football and how that sport now drives most corporate decision-making in the major media. I am convinced the issue is one of game design. We have to make fantasy baseball more accessible to the massive influx of football-fueled newbies while maintaining the structure and challenge that makes our game great.
I think this is doable and I plan to spend a good deal of time in the creation and testing of new formats. I will be reaching out to many people for their ideas and to guinea pigs as testers. You can add your name to my mailing list below if you fall into one of those two groups.
And there will be a new website; in fact, it's already in the works. This site will house all of the above, plus a bunch of other projects that are in a more embryonic state. It might even launch by some time this summer. Adding your name to that same mailing list is a good way to keep informed about the progress here as well.
So, in answer to the question of how I feel about this new stage of my life, I am actually very excited. I am relieved to be able to separate myself just enough from BaseballHQ.com to take on this new stuff while knowing that my "baby" is still thriving.
It's gonna be good. Amazingly good.
-- Ron Shandler