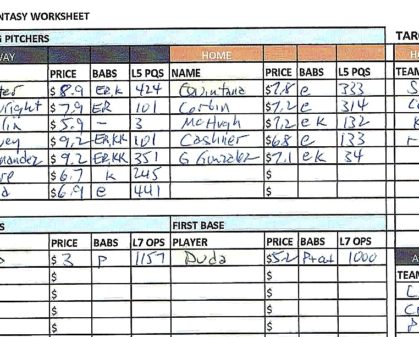 If you missed my previous DFS articles, they are here (free) and here (not free).
Assuming you've read them, let's jump right in.
My DFS planning process typically takes about 60-75 minutes, sometimes less. Depending upon my schedule on a given day, I might prep my starting pitcher options in the morning (15-20 minutes) and then do the rest before game time. Most lineups are posted...