Baseball Forecaster 2014
SEPTEMBER 13, 2013
Here is a sneak peek at the cover of the new book. They will be taking orders over at BaseballHQ.com very shortly.
Join our mailing list to receive updates on upcoming competitions and information about Ron's new website, Shandler Park, launching VERY soon.
---
IT'S OPENING DAY FOR FREE SEPTEMBER LEAGUES!
SEPTEMBER 2, 2013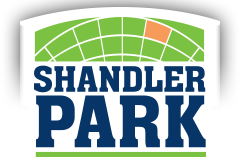 September leagues will kick off shortly this morning. More than 300 teams are currently being slotted into leagues. And I'm once again fielding a team in each league. Lineup deadline is 1:00 PM ET as there are early games today.
Go to Shandler Park for access to your teams. This is an "under construction" page from the new website.
GOOD LUCK!


---
UPDATE
AUGUST 26, 2013
We are still shooting for opening up the September league for team entries tomorrow. We are looking to run this league through the new Shandler Park website, which is still under construction. As this is an ongoing process, we may not be able kick things off until later in the day. Keep an eye here for updates.
Thank you to everyone who submitted writing samples for the blogging positions. I am still in the process of reading through all of them. I will contact each of you within the next few weeks to let you know the status of the hiring process.


---
TWO IMPORTANT ANNOUNCEMENTS
AUGUST 16, 2013 UPDATE
Announcement #1
The Player Price List for "September League 2013" is available now. Yes, it's really, really early. League sign-ups won't begin until August 27. However, since this is just a trial, I figured - why not? Let's give everyone a few weeks to look over the new prices and work on constructing their teams in advance. (Note that you won't have this much time for 2014's monthly leagues.)
Oh yes, the prices -- HERE. (It's an Excel file.)
There are a bunch of rule changes for September. For one, many undervalued players have had their prices bumped up by $5 or $10 so you won't be able to draft David Price for $1 this time around. Other rule changes are detailed in this free article at BaseballHQ.com.
In short -- I've added two additional reserve spots (so now the roster size is 32 deep), I've changed the Wins category to Wins + Quality Starts (it's explained in the article) and I've moved the deadlines from noon to "first pitch."
Further details about signing up for a team will appear here on Tuesday, August 27. Sign-up deadline will be Sunday, September 1.
Announcement #2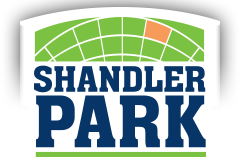 Here it is, your first peek at the logo of my new stadium... um, website. Yes, I purchased the naming rights to the facility, but it wasn't an ego thing. I'll explain soon enough.
More important, this website will be launching soon. It will be the home for these monthly games but also a place with lots of unique content.
As a part of all that, I will be looking for some bloggers to join me next year. Some of these writers will provide tip sheets and scouting reports for the monthly games. Others will have a chance to expound upon the issues of the day.
The recruiting process begins now and will extend for a few months, mostly because I suspect I will get several hundred applications. (I've been through this before in my previous life.) And the requirements here will be different from anything I used to do at BaseballHQ.com.
As a first step to being considered for one of these spots:
1. Send me a MAXIMUM 500-word analysis of the considerations owners must make in anticipation of the September game. The two areas I am most interested in reading about are
a) the specifics of what makes September unique, and
b) a high-level analysis of the player prices.
Did I mention that I will not read past word #500?
2. Unlike writing styles found at serious fantasy baseball information websites, the content at ShandlerPark.com is going to be opinionated, provocative and irreverent. I want writers who can go out on a limb and make me want to follow them with reckless abandon. I want to be fully engaged, to laugh out loud or scream at my computer monitor. You may run fast and loose with grammar, punctuation and even political correctness, but if I have trouble getting through your 500 words, I'll be clicking DELETE.
And my brain is going to shut down completely at word #501.
Come 2014, there will be writers who focus on the first item and writers who have more freedom with the second, but for the recruiting process now, I need to see some skill at both.
For those who want to jump in right away, the DEADLINE for this first exercise will be August 25. Send all entries to 500words@ronshandler.com. If you miss out now, there will be other opportunities to submit writing samples later this fall. But a head start is a head start, right?
During the week of August 25, I may choose to reprint some of the better entries here. Maybe.


---
Congratulations to all the July League Winners!
AUGUST 5, 2013 UPDATE
This first foray into a one-month competition was a success! To receive notice about our next free competition (likely for September), make sure your name is on our mailing list below.
JULY WINNERS
League 1: Ian Kahn
League 2: 3 Eyes in Team
League 3: Astropolis
League 4: Tim Mcleod-RotoRob
League 5: MeatPuppets
League 6: WillinTO's Balanced Attack 1
League 7: Prince's Paupers
League 8: PPP
League 9: Pasadena Pounders
League 10: WillinTO's Extreme Hitting
League 11 TIE: The Last Team on the Left, Ralph Wiggum All-Stars
League 12: Texas Thunder
League 13: Ozzie and the Straw
League 14: Team 15
League 15: Team 17
League 16: WillinTO's Balanced Attack 2
League 17: Team 24
League 18: Astropolis


---
Thank you for participating!
JULY 2, 2013 UPDATE
Thanks to all the hundreds of people who are participating in the July 1-Month competition. We're running 18 leagues with nearly 450 teams.
After one night of games, the big question is... how many of you had Rajai Davis and R.A. Dickey on your reserve list?
Next deadline is Friday at noon ET.
More updates to come...


---
Join a July One-Month League!
JUNE 27, 2013 UPDATE
I've been playing in single-month leagues since last summer and have found them to be a blast. If you are a subscriber to BaseballHQ.com, you've read some of my columns on the topic. This past year's Baseball Forecaster has an article on monthly leagues as well, on page 70.
So I've decided to offer you a chance to participate in a competition for the month of July... and for FREE.
Here are 9 reasons why you might want to try a ONE-MONTH league:
1. Your full-season teams are struggling... Yes, you have every intention of playing out your leagues for six full months, but let's get realistic. If you're losing -- for whatever reason -- it's a drag. A one-month league gives you the chance to draft a new team.
2. Maybe your teams are doing well, but... You just lost Troy Tulowitzki. Or you've been waiting impatiently for Clay Buchholz to return. If you think that players are hitting the DL more often than ever, you'd be right. It's incredibly difficult to manage around the DL. In our July league, Tulo and Buchholz might not even be considerations.
3. That a**hole owner you hate paid a buck for Patrick Corbin... and is riding the pitcher into first place. Owners shouldn't get a full-season benefit from dumb-luck picks. In one-month leagues, dumb luck has a shelf life of... one month.
4. There's no control over educated speculations... Why should one guy luck into an early promotion for Jose Fernandez while my equally-astute speculation on Zack Wheeler is just now getting a shot? In one-month leagues, you can better time your speculations.
5. Doesn't it feel like you've been stuck in the same spot in the standings forever? At this point in the season, most league standings have stratified and it takes a massive effort to make a move. In one-month leagues, there is more standings movement and you can make great gains even late in the "season."
6. I've tried the daily games but they seem too random... It is true that performance is highly volatile on any given night. In one-month leagues, players tend to perform closer to their seasonal and career levels.
7. But I like being able to manage a daily game roster around matchups, splits and even the weather... There is a certain sense of control being able to micro-manage at that level. In our one-month league, you'll be able to manage your roster at the Major League "series" level (twice-weekly transactions) which offers just as many decision points.
8. NFL camps are opening soon! If that fleeting thought has crossed your mind recently, it may be time to dial down the anticipation. Remember that real baseball games are still being played for another two months before any real football games begin. One-month leagues give you a chance to stay engaged in real games... now.
9. And it's FREE.
So, let's give this a shot! We are going to run several open leagues for the month of July.
Check out my column this past week at BaseballHQ.com for more insights.
THE DETAILS:
Game format: Salary cap game
Roster construction: 30-man roster -- 23 actives and 7 reserves. Positions will be standard roto - 2 CA, 1B, 3B, CO, 2B, SS, MI, 5 OF, UT, 9 pitchers, 7 reserves at any position
Salary cap: $300 for all 30 players. The prices will be based on 2013 performance to date.
Stat categories: This will be a 4x4 league with the categories of HR, SB, OBP, (R+RBI-HR), W, Sv+Hld, K, ERA.
Free agents: There will be no free agent access. You'll play out the season with the 30 players you draft.
Roster management: Intra-roster moves (reserve-to-active and active-to-reserve) can be made twice weekly, Mondays and Fridays at noon ET. You'll be setting your active roster for each Major League series.
League sizes: Each league will have 30 teams, filled on a first-come, first-served basis. I won't run a league with fewer than 20 teams.
Player price list: Start your advanced planning now (Excel file)
Important Dates
Deadline to enter teams: Sunday, June 30, 9 PM ET
Opening Day: Monday, July 1
Rosters lock on Monday, July 1, noon ET
Season ends: Sunday, August 4*
* I've extended this an extra week since we'll be losing most of All Star week.
TO JOIN:
1. If you already have an account at OnRoto.com, log in to your account. If you do not have an account, set one up here.
2. Look for "Beat Ron Shandler This July" and click on CLICK HERE TO JOIN A LEAGUE. You'll find several leagues in which you can enter teams. As they fill up (30 teams per league), we'll open up additional leagues.
Yes, I plan to have a team entered in most leagues, so yes, you can try to beat me. To make it more fun, I will not be rostering Mike Trout on any of my teams. Fate, you are my temptress.
3. After clicking JOIN, you'll be taken to your team home page. Click on MAKE TRANSACTIONS / CREATE ROSTER to start adding players to your team.
4. Enter your team by 9pm ET on Sunday, June 30. Here is the player price list again (Excel file). You can plan your roster out ahead of time, or wing it online. The interface is pretty intuitive, allowing you to add and drop players at will as you build your team. Each time you click SUBMIT MOVES, it will update your roster, salary against the cap and inform you when you've gone over $300 or drafted too many players. Make sure you designate actives and reserves as you build it out; you can always change it later.
Note that the information appearing on the website is final. The only players available are those listed. The positions noted for players ONLINE are the only ones they are eligible at (even if they are listed at other positions in the Excel file).
Also note that you can change your team name and a host of other options by clicking on TEAM SET-UP OPTIONS.
ENTRY DEADLINE IS THIS SUNDAY, JUNE 30 AT 9:00PM ET. After that, you'll have one last chance to adjust your lineup before it locks at noon ET on Monday, July 1.
For BaseballHQ.com subscribers, I'll have an analysis of the player prices and tactical considerations for building your team in my column this Friday.
These leagues will be free to play. Enter as many teams as you'd like. Invite your friends. There will be no prizes, though. I want you to try out the game because you are intrigued by the concept, not because there's a cash carrot at the end of the month.
Also, since this is a test, I would encourage any feedback you have. Suggestions, comments, complaints... send a note to july@ronshandler.com.
Join our mailing list to receive updates on these leagues, upcoming competitions, deadlines and information about Ron's future plans.
---
April 30, 2013
Today is the last day that I will be running this company that I founded back in 1986. It has been an incredible ride and I am grateful to the many thousands of named and unnamed people who made it possible.
Lots of folks have been asking me what it feels like to give up my "baby" after 26 1/2 years. Well, I don't really feel like I am giving it up completely. I am leaving the company in very competent hands. I will continue to write my weekly columns for BaseballHQ.com and USA Today, contribute to the Baseball Forecaster and I'll still be popping in at most of the conferences. I'll still be participating in the experts leagues and other industry events. It is gratifying to know that I don't have to make a complete break, and the folks at USA Today have been extraordinarly accommodating during this transition.
But it is time for some new adventures.
My closest colleagues and friends know my personality well: I get bored easily. I hate routine. BaseballHQ.com was great because I could always write something new or try out a new feature whenever the mood struck me. That was when I owned the company. While I would not have traded the past five years since the sale -- it has put my girls through college -- the itch to make my own decisions again has gotten unbearable.
So here I am.
I'm not entirely sure what the future holds, but there are a bunch of items on my pre-retirement bucket list.
That list includes many book ideas. I have written several thousands of articles and essays, so there is probably a "Best of.." compilation in there somewhere. There is probably a memoir in there too, though I think it will turn out to be more of a scrapbook of experiences. There are so many stories, and emails, and old clippings from the beginnings of the fantasy baseball industry. I even saved some Baseball HQ job applications from surprising people. I've kept everything. So if nothing else, this exercise will serve to clean out my file cabinets and emailboxes.
I might do something like a marketing manual. After all, how does an introverted stat geek from Flushing, Queens become a leading authority on fantasy baseball? It starts with a marketing degree and lessons learned at several direct mail companies. During the past 26 years, I've seen some excellent products fail because someone had a great idea but no marketing sense. If I don't write this book, maybe I'll consult.
There are also several book ideas about aspects of playing this game that have been sorely underexplored.
Beyond books... I have always done well in bringing industry people together for common goals -- e.g. Tout Wars, First Pitch Forums, etc. -- and I have a few new ideas here.
Over the past few years at BaseballHQ.com, I have taken a great interest in innovative game formats. Having grown up on the baseball side of this industry, I have been frustrated by the rapid growth of fantasy football and how that sport now drives most corporate decision-making in the major media. I am convinced the issue is one of game design. We have to make fantasy baseball more accessible to the massive influx of football-fueled newbies while maintaining the structure and challenge that makes our game great.
I think this is doable and I plan to spend a good deal of time in the creation and testing of new formats. I will be reaching out to many people for their ideas and to guinea pigs as testers. You can add your name to my mailing list below if you fall into one of those two groups.
And there will be a new website; in fact, it's already in the works. This site will house all of the above, plus a bunch of other projects that are in a more embryonic state. It might even launch by some time this summer. Adding your name to that same mailing list is a good way to keep informed about the progress here as well.
So, in answer to the question of how I feel about this new stage of my life, I am actually very excited. I am relieved to be able to separate myself just enough from BaseballHQ.com to take on this new stuff while knowing that my "baby" is still thriving.
It's gonna be good. Amazingly good.
-- Ron Shandler
Keep up to date with my upcoming new projects: