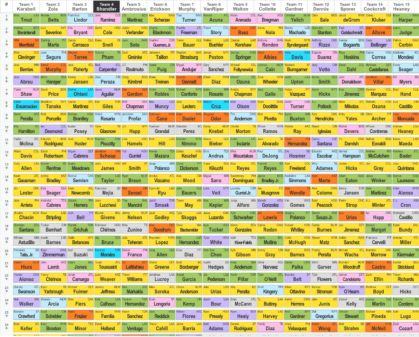 I just completed a 50-round snake in an NFBC "Draft Champions"

(Draft & Hold) format, with 14 other speakers from the First Pitch Arizona conference. I used the BABS spreadsheet published late last month, although I veered a bit from the plan.
I fully embraced the BABS ratings, but opted to eschew the targets. Instead, I just grabbed the best...