RON SHANDLER began publishing his unique brand of statistical information under the Shandler Enterprises name in 1986. A fantasy leaguer since 1985 and a simulation gamer since 1971, Ron was the first author to develop sabermetric applications for fantasy league play. He is the author of the Baseball Forecaster annual, now in its 29th year of publication. Ron is also the founder of the industry trail-blazing web site, BaseballHQ.com, the First Pitch Forums nationwide conference series and the gaming site, ShandlerPark.com.
Ron's work has appeared in numerous publications and web sites. His "Fanalytics" column has been published weekly during the baseball season in USA TODAY since 2008. In fall 2009, he began a periodic blog in the Sports section of the Huffington Post. In 2007, he was a regular columnist for ESPN Magazine and ESPN.com. He has been quoted and cited by many other sources, including The New York Times, Wall Street Journal, Forbes, Business Week and Money magazine.
In 2004, Ron was asked to help create and participate in an advisory board for the St. Louis Cardinals baseball club. Many other Major League ballclubs are regular customers of his books and web services.
Ron appeared in the 2010 ESPN documentary, "Silly Little Game," part of the network's "30-for-30" series. The 2002 edition of his Baseball Forecaster appeared in the 2011 movie, "Moneyball."
Ron spearheaded the founding of Tout Wars, the national experts competition featured in the 2006 book, Fantasyland, and the 2010 documentary film of the same name. In two decades of participating in national experts leagues, he has finished in the top three 20 times, including six titles. His 1998 victories in both the AL and NL Tout Wars leagues represent the only dual championships ever achieved in the history of experts competitions.
Among Ron's notable research contributions to the industry:
Component skills analysis: The separation of skill from stats by focusing on underlying measures of performance. Ron's research showed how skills indicators are better predictors of player performance than traditional statistics.
LIMA Plan: A fantasy draft strategy in which resource allocation is optimized by valuing players using component skills analysis.
Pure Quality Starts: A measure of a starting pitcher's effectiveness based on component skills. Uses the "game" as its unit of measure, unlike most other pitching stats that use the "inning."
Reliability Grade: A measure of the riskiness of a player's projection, based on his track record of health, experience and performance consistency.
Portfolio3 Plan: An integrated strategy in which players are evaluated based on skill and risk, and slotted into a three-tiered draft portfolio.
Mayberry Method: A player evaluation method that embraces the imprecision of the forecasting process by projecting elements of performance using a simple 0-5 scale, and in doing so, actually improves accuracy.
Strand rate: A formula that explains the variance between a pitcher's ERA and his skill level. Viewed in tandem with "batting average on balls in play," this indicator can help project ERA by adjusting for uncertainty.
Base Performance Value: A formula that measures a player's raw skill.
Ron is a corporate member of the Fantasy Sports Trade Association (FSTA). BaseballHQ.com won FSTA's "Best Fantasy Baseball Online Content" award in 2000, 2003 and 2004, and Shandler Enterprises was named FSTA's "Small Business of the Year" in 2002. First Pitch Arizona won FSTA's "Best Live Fantasy Event" in 2010.
Ron was honored with a Lifetime Achievement Award from the FSTA in 2005, one of only four people in the industry to receive such an honor at the time. He was inducted into the Fantasy Sports Writers Association Hall of Fame in 2012, and joined the FSWA's Board of Directors in 2013.
Ron has been a member of the Society for American Baseball Research since 1985 and was published in their Baseball Research Journal in 1988. He was one of 12 industry analysts who each contributed a chapter to the 2007 book, How Bill James Changed Our View of Baseball.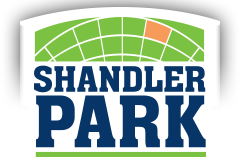 In 2008, Ron sold Shandler Enterprises, LLC to Fantasy Sports Ventures, which was then sold to USA Today Sports Media Group in 2012. He officially stepped down from running the company in 2013 but continues to write for its publications. In 2014 he launched ShandlerPark.com, a site that focuses on innovative fantasy game formats.
Ron has an MBA from Hofstra University, is a professional direct marketer and forecasting analyst by trade, and held senior management positions with several international publishers prior to starting Shandler Enterprises. A native New Yorker and die-hard Mets fan, he currently splits his time between Roanoke, VA and Port St. Lucie, FL with his wife and two daughters.
Keep up to date with Ron's upcoming new projects: