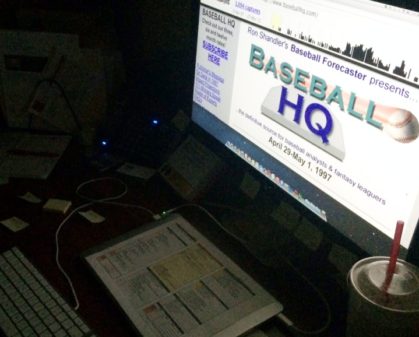 The following article appears concurrently at BaseballHQ.com. This week celebrates the 20th anniversary of the site's launch and I was asked to contribute some memories. 
Once upon a time, there was no internet.
It was a period of great struggle for fantasy leaguers looking for an edge. We had to rely on ancient forms of information, primarily books, magazines and newspapers. If an East Coaster needed to...