How the Baseball Forecaster Happened
(Excerpt from Fantasy Expert, Chapter 5)
I was not a very good fantasy player in the early going, but I was convinced there had to be a way to win this game. Did I have to get a better handle on the player pool? Did I need to be willing to spend more for players? Or did I need to make better trades?
There were three books that had captured my attention… the Bill James Abstract, The Hidden Game of Baseball and How Life Imitates the World Series. I was convinced that the answer to winning this Rotisserie thing was hidden somewhere inside those three books. But Bill James, Pete Palmer and Thomas Boswell all used different metrics to evaluate talent. Which one was best – runs created, linear weights or total average? I thought it would be valuable to see all the players listed with those three "new statistics" presented side-by-side-by-side. I could put together a spreadsheet like that. Hmm.
I figured that if I spent the time to do that, maybe others would find it of value as well. What the heck, I'll just write a book. How hard could it be? I had worked for several publishing companies. I had learned how to do direct marketing. I was a good writer and a magician with LOTUS 1-2-3. And I was a control freak.
Piece of cake.
Nearly four decades later…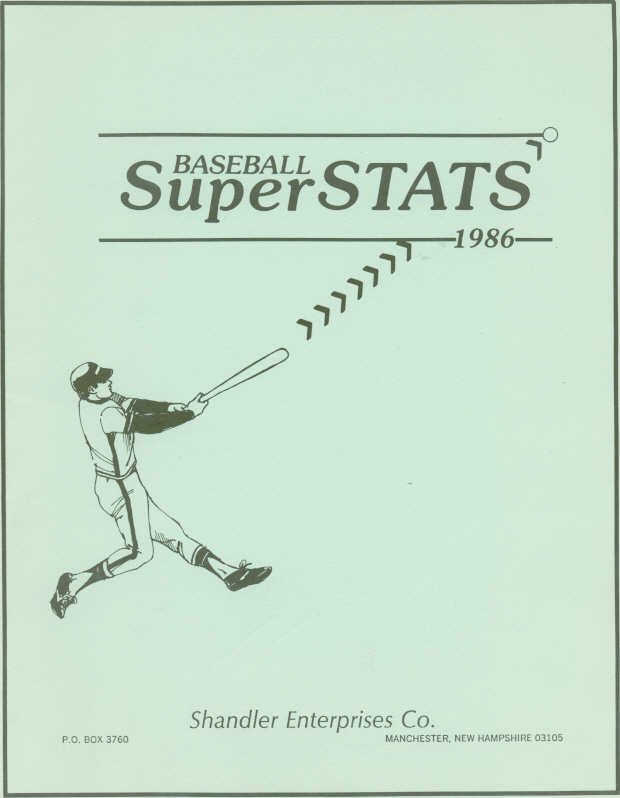 Reports for all 26 teams, each listing the top 30 players. First publication of gauges from Bill James, Pete Palmer and Thomas Boswell, all in one place. Included secondary average, total average, linear weights, runs created, plus pitching effectiveness (forerunner of strand rate) and more.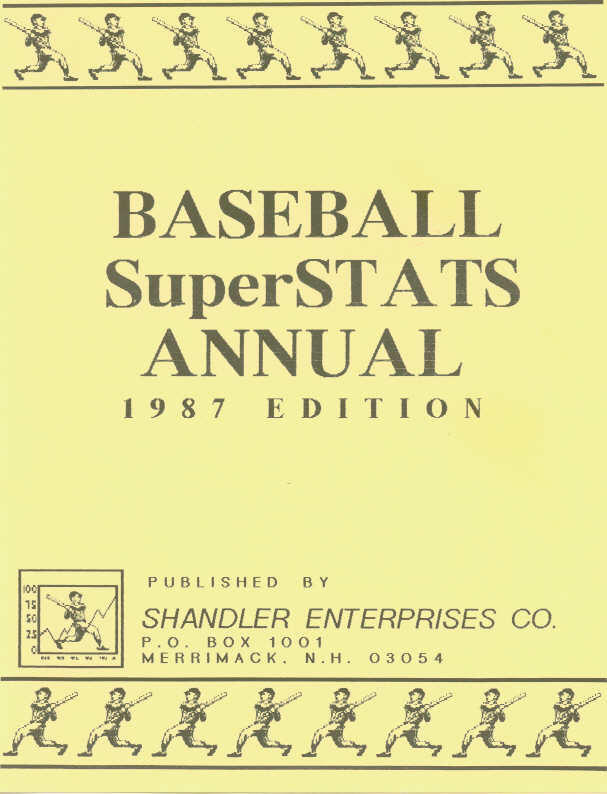 New: Offensive winning pct., defensive differential, baserunners prevented avg., earned runs prevented avg (next iteration of strand rate) and total pitching effectiveness.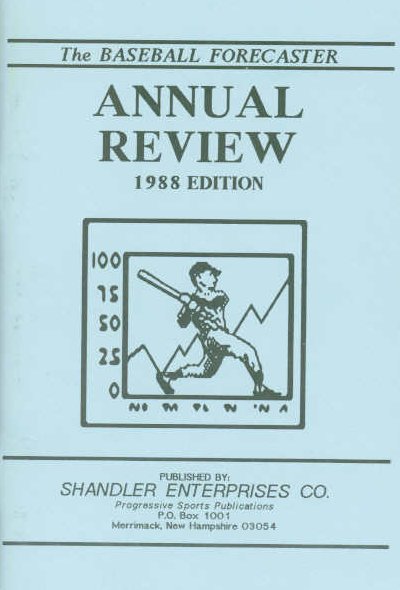 New: Expanded format, situational team records, monthly and 10-year performance trends, monthly Pythagorean projections, draft guide history (including the first player projections, for linear weights and Rotisserie ratings)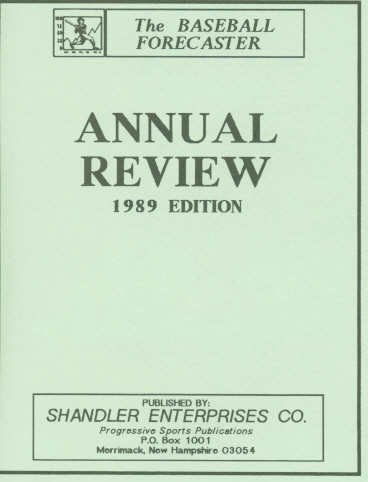 New:  xERA, team projections using Jamesian tools like the Johnson Effect.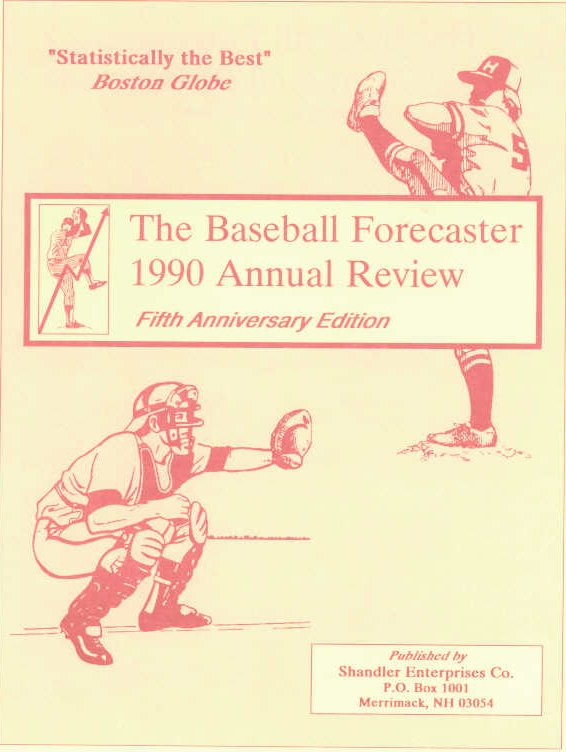 Long Ago in a Galaxy Far, Far Away
New: Expanded format, debut of the first individual player boxes. Boxes listed monthly stats in one section, 5-year stats in another, plus a 2-line commentary.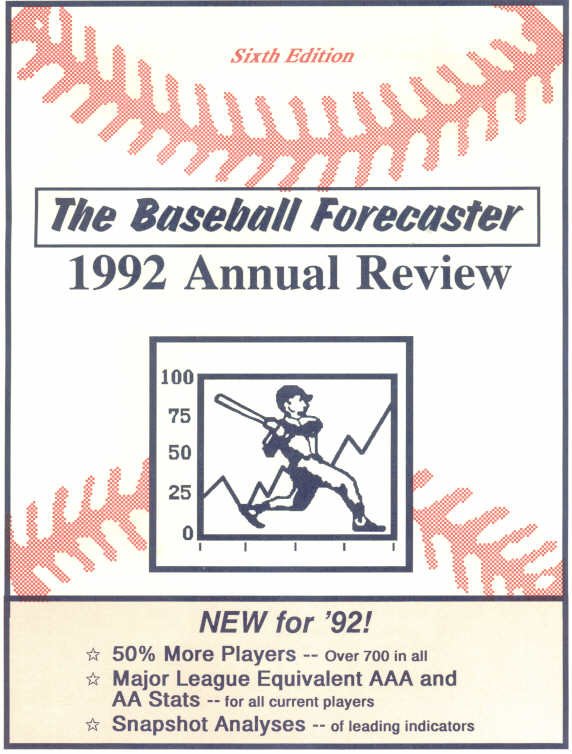 Decomposing Idols and Near Sleep
New: Post-dating of editions begins, over 50% more players, revised player box format (including snapshot analysis section), major league equivalents, full stat projections, stolen base opportunity pct. and expected linear weights.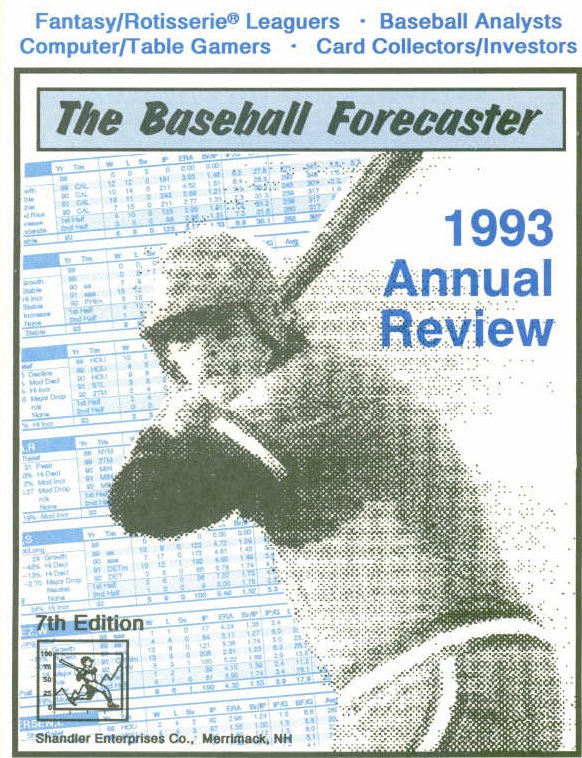 Cocktails
New: Pure Pitching Potential (forerunner of BPV), more analytical essays (on predictability, forecast construction, leading indicators), burnout potential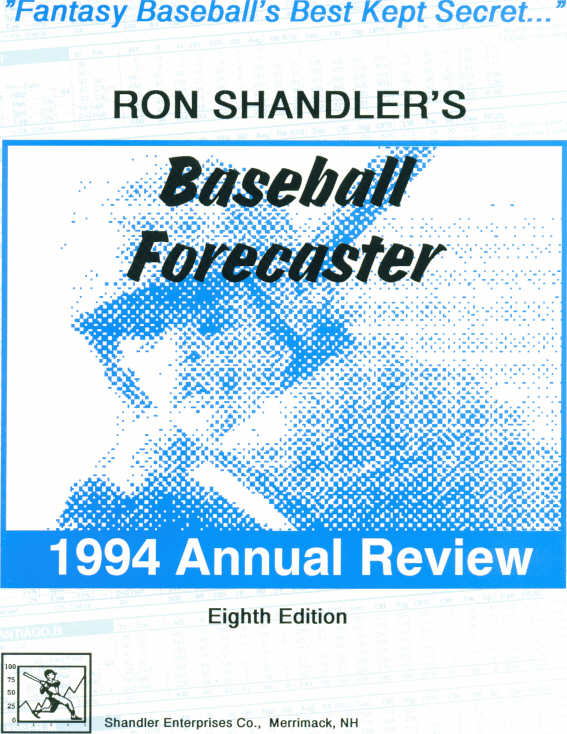 Harsh Realities
New: Full player commentary boxes, power and speed ratings, glossary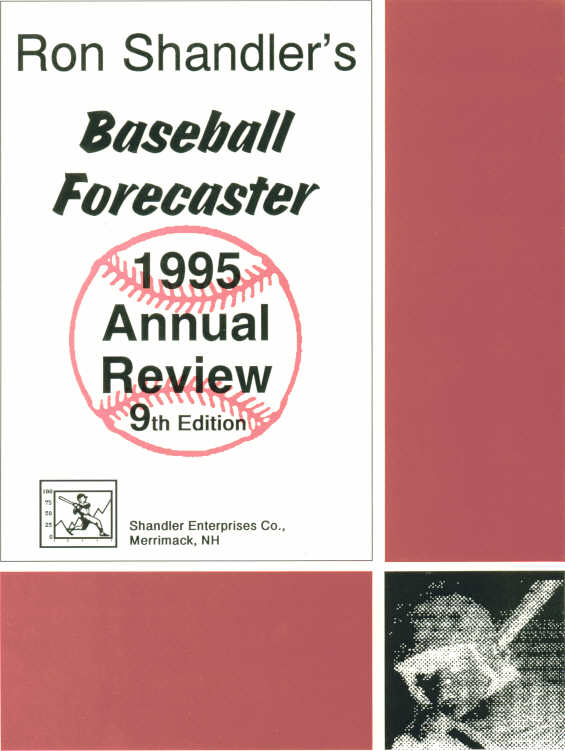 Canned Philosophies
Published during the baseball strike. New: Forecast risk, strand rate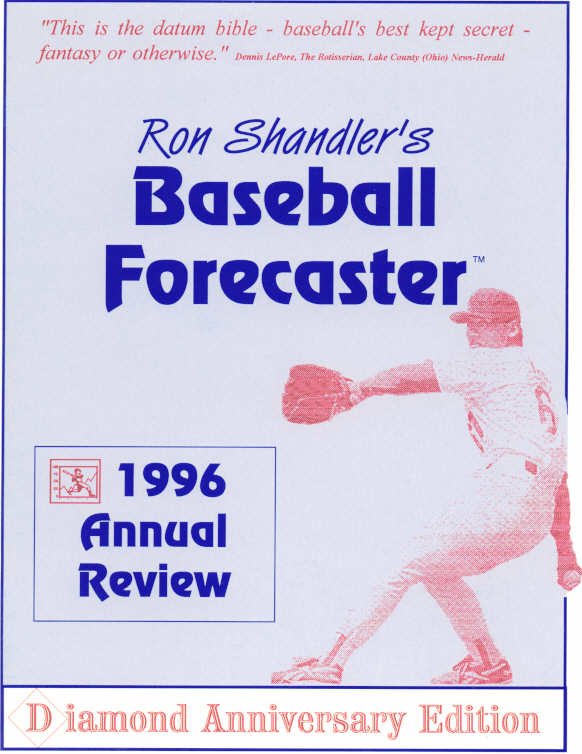 Not all bad things happen in Pittsburgh
New: Normalized gauges, glossary expanded and redesigned into an encyclopedia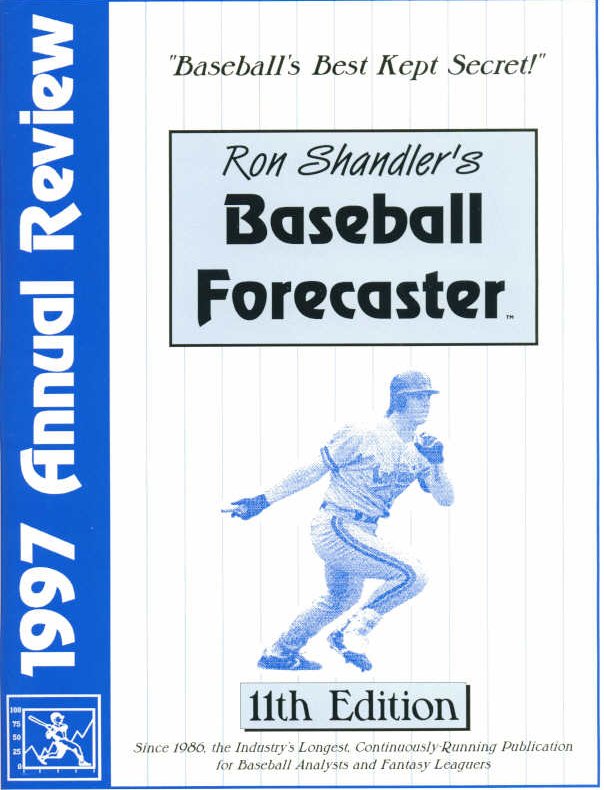 Hillbillies
New: Minor league prospect analysis, base performance value (BPV)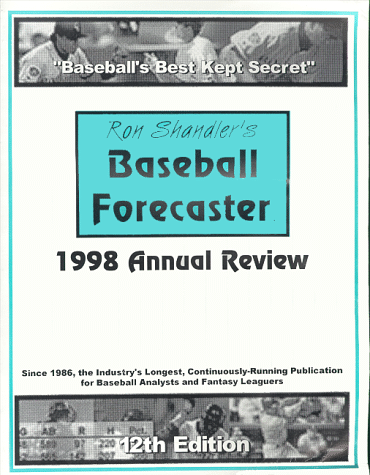 The Ancient Legend of TOG
No significant changes.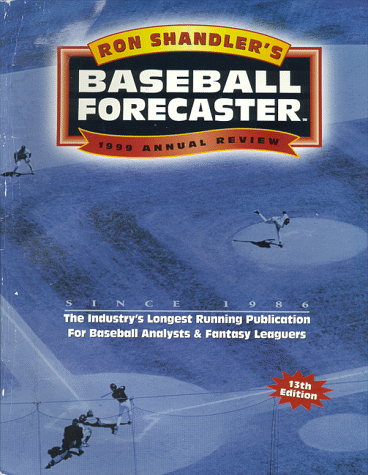 Crickets
New: Runs above replacement, 2-year major league equivalent stats for all AA and AAA players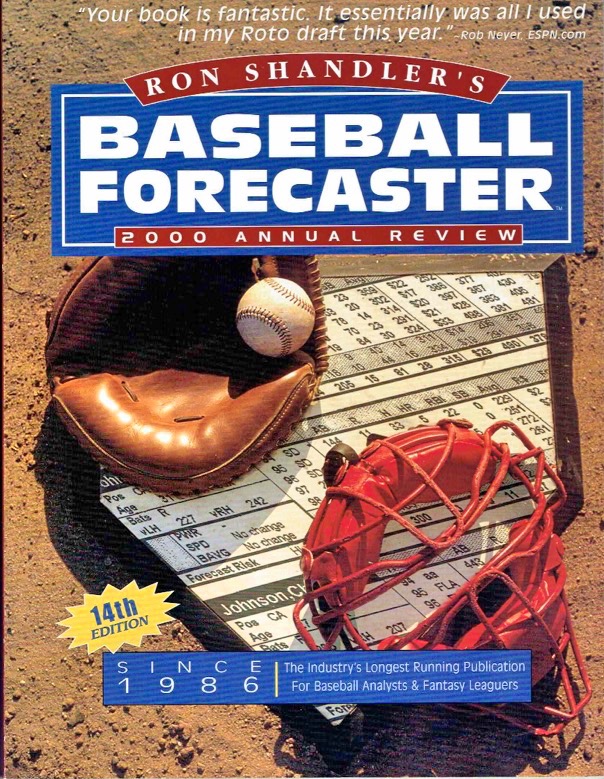 Revelation
New: Injury updates, Low Investment Mound Aces (LIMA) Plan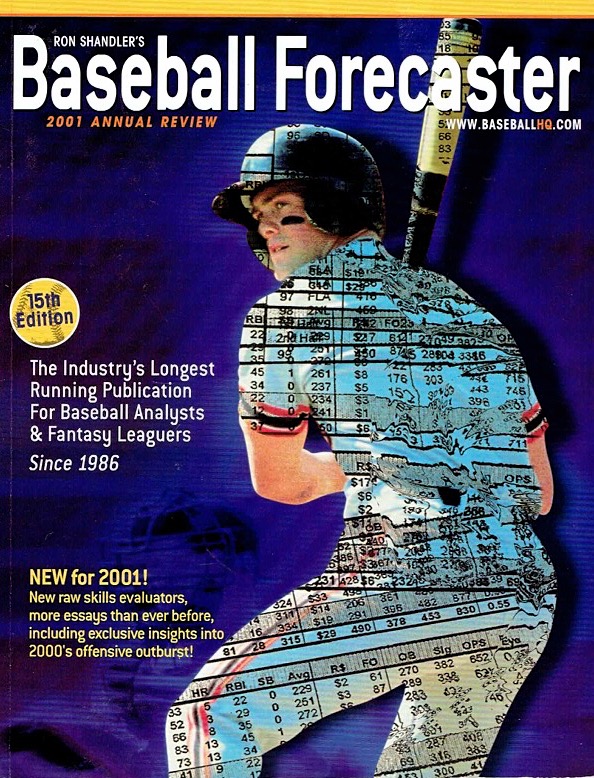 Propaganda
New: Walk rate, contact rate, expanded prospect summaries, Baseball HQ essay archive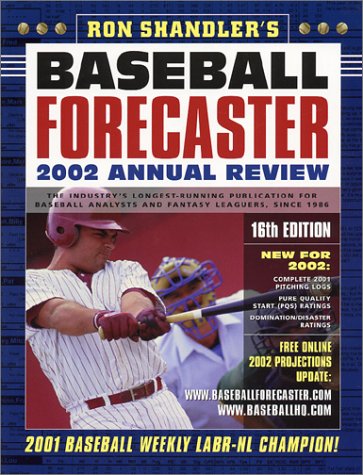 Catharsis
New: Pitching logs, Pure Quality Start (PQS) ratings, Domination/Disaster Pcts, full forecast boxes for top prospects, hit pct (H%) for pitchers, Cheater's Bookmark.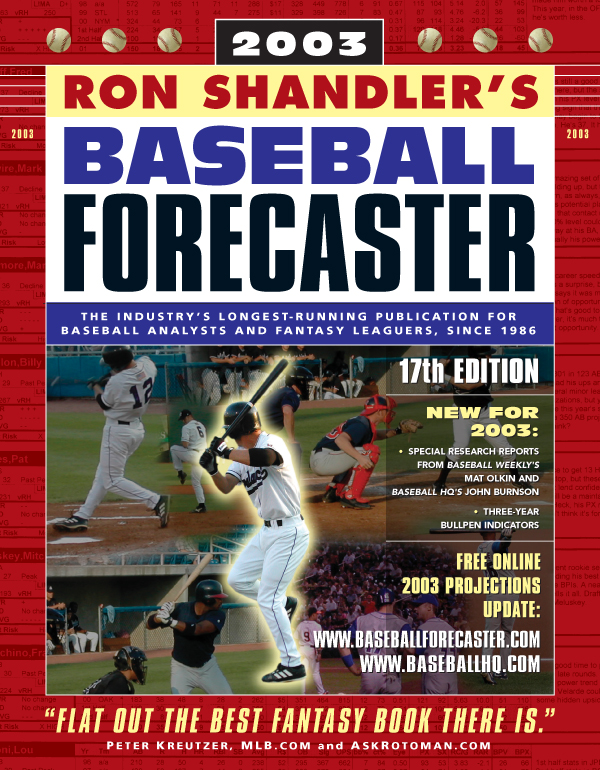 Pilgrimage
New: Bullpen indicator charts, ground ball/flyball ratios, expected batting average, 5-year platoon data, pitching run support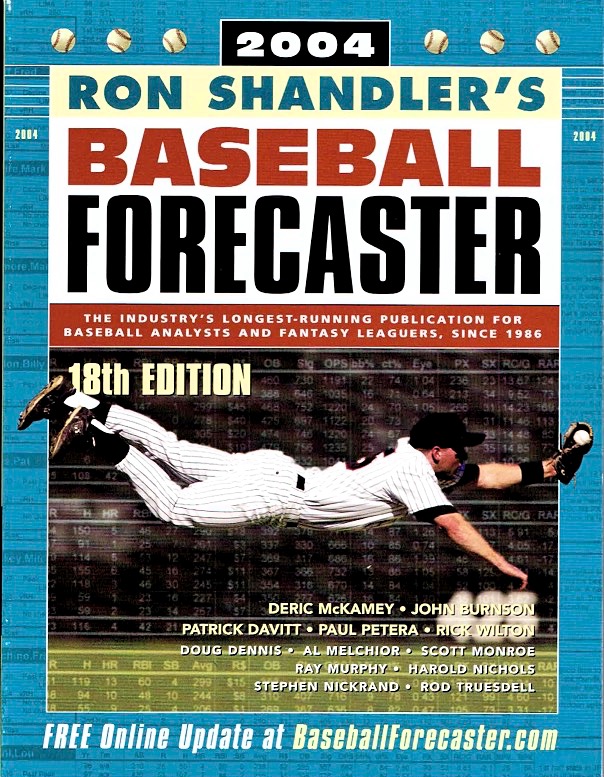 Fanalytics
New: Batting hit rates, risk table, ERA/batting average percentage plays, closer volatility analysis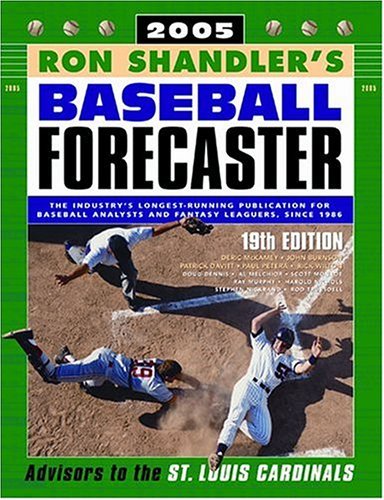 Relevance
Advisors to the St. Louis Cardinals.
New: Reliability scores, DL days, ball-in-play rates, 5×5 values, new sections for Fanalytics and Gaming, redesigned draft guides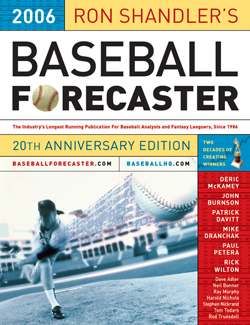 Longevity
20th Anniversary Edition
New: Team section, 5-year DL history, stolen base opportunity pct., HR/FB rates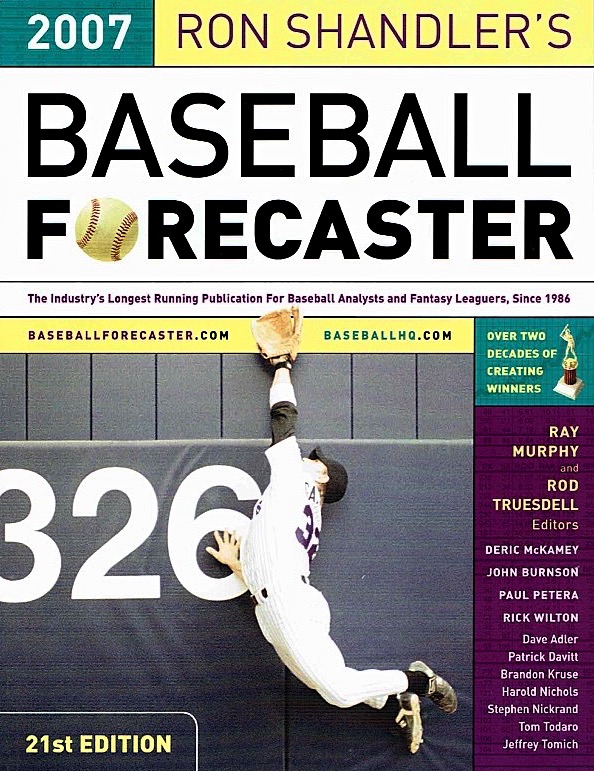 WATCH
New: Expected HRs, league base performance indicators, gaming research, updated formulas, more ranking lists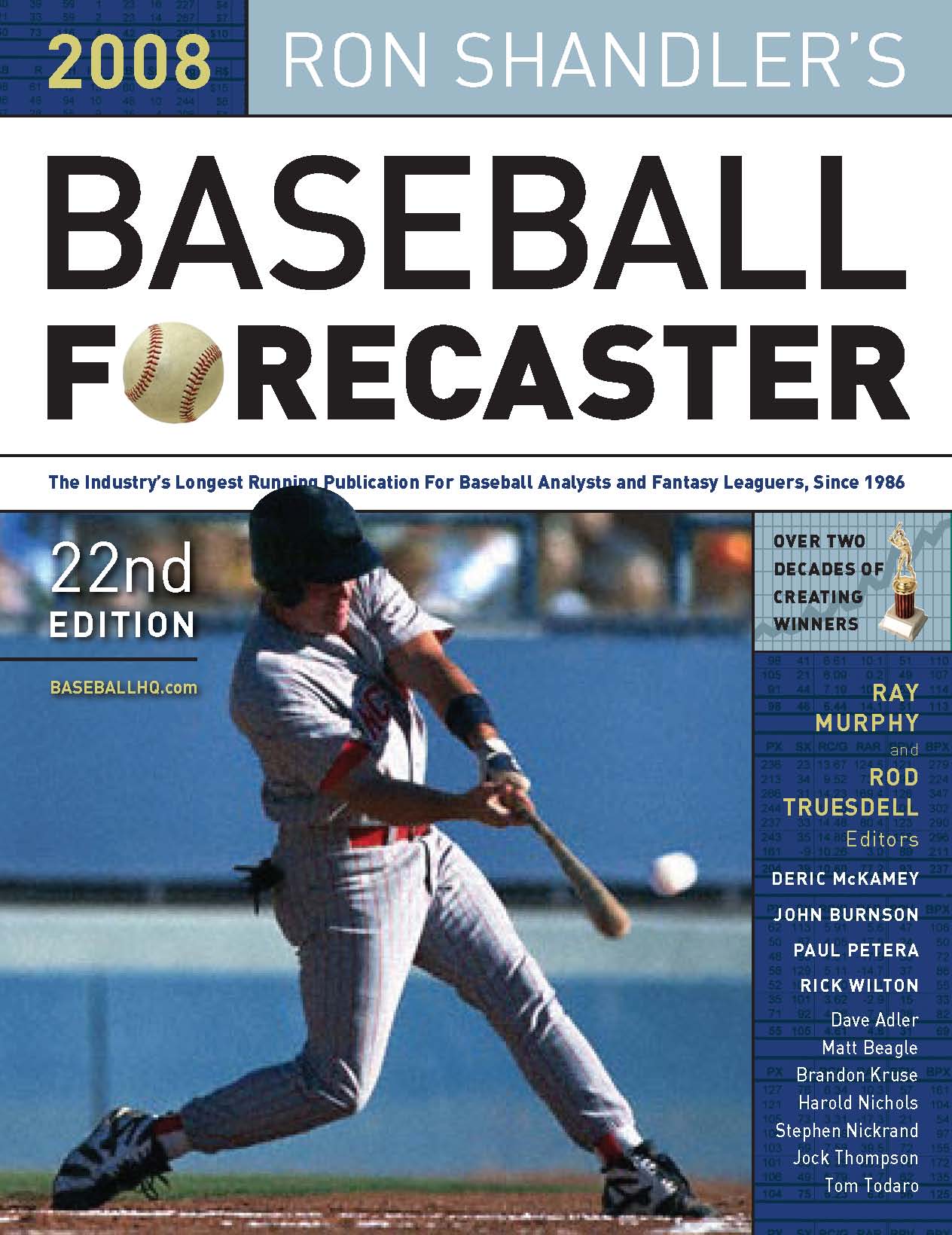 Noise
New: Expanded injury section, Japanese League coverage, breakout/breakdown scores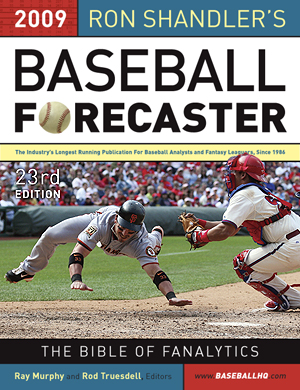 Faith
New: More players, consistency charts, reliability grades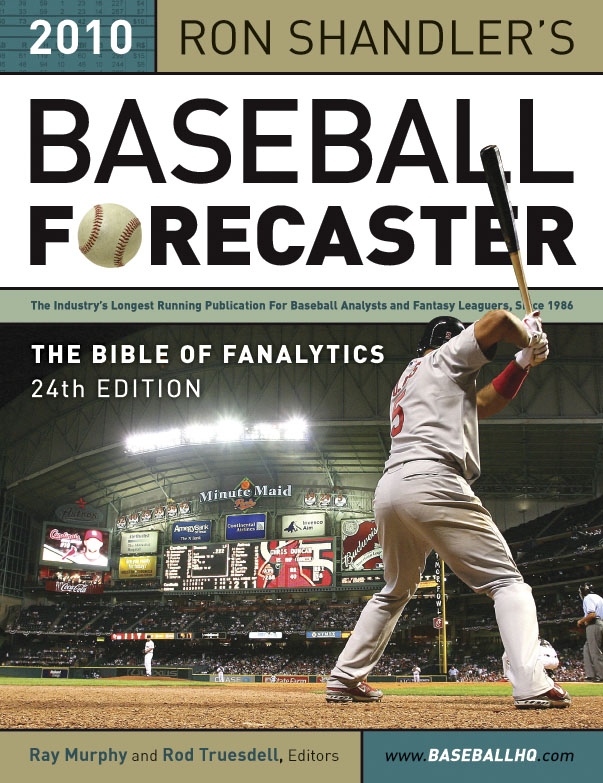 Billboards
New: Mayberry Method, More years of data, batter BPV values, hidden contests and surveys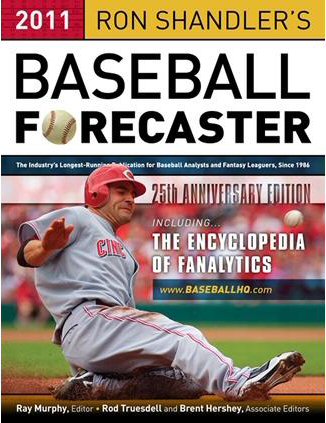 Now
25th Anniversary Edition
New: Rotisserie 500, power and speed support charts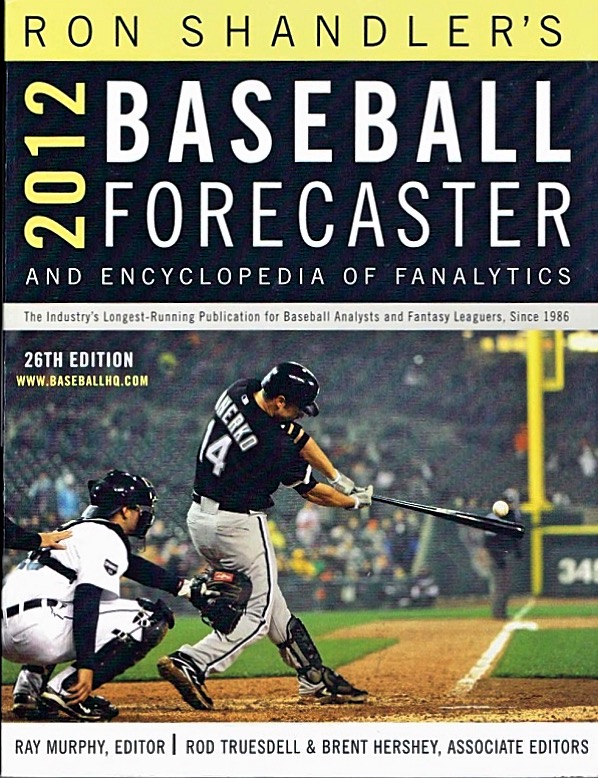 Simulators
New: Expanded player boxes,  expanded prospect section, universal draft grid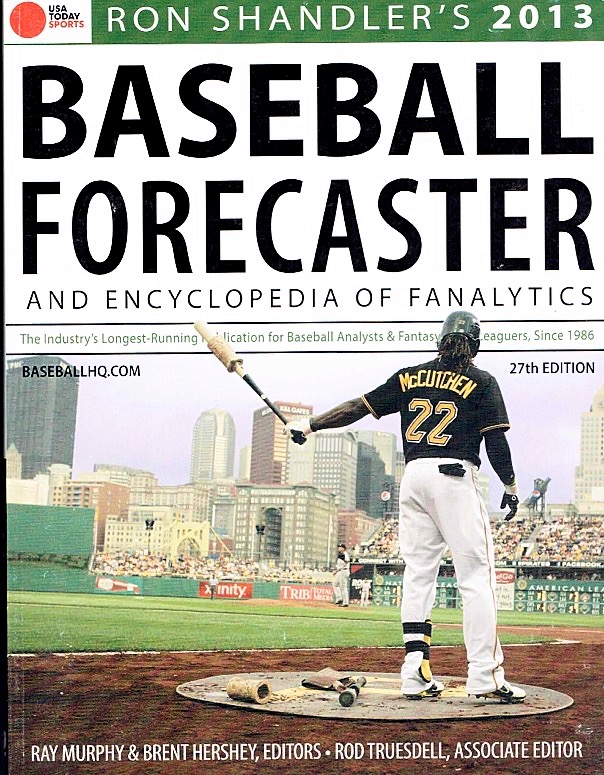 Gravity
New: LIMA benchmarks, Mayberry Method 3.0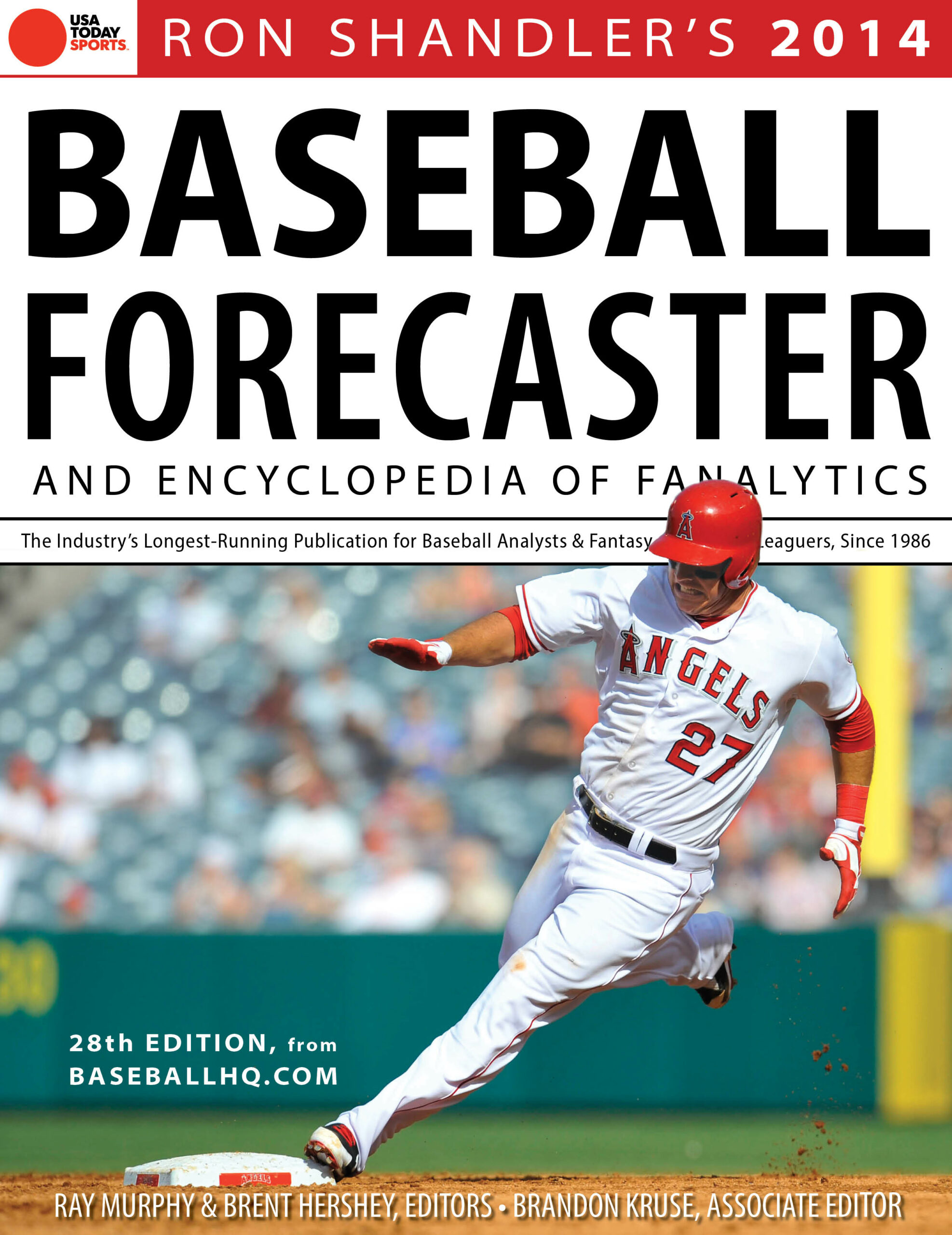 Nightmare
New: Swinging strike rate, better platoon split data, updated formulas.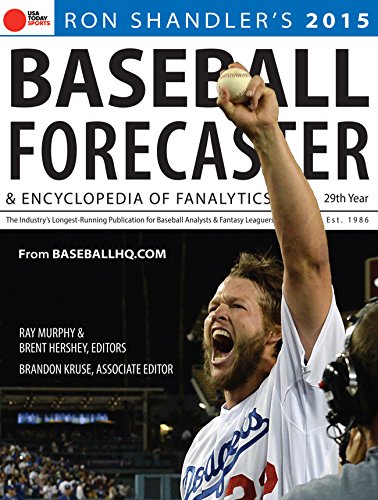 Benchmarks
New: First round analysis, first pitch strikes, hard contact index, potential gainers and faders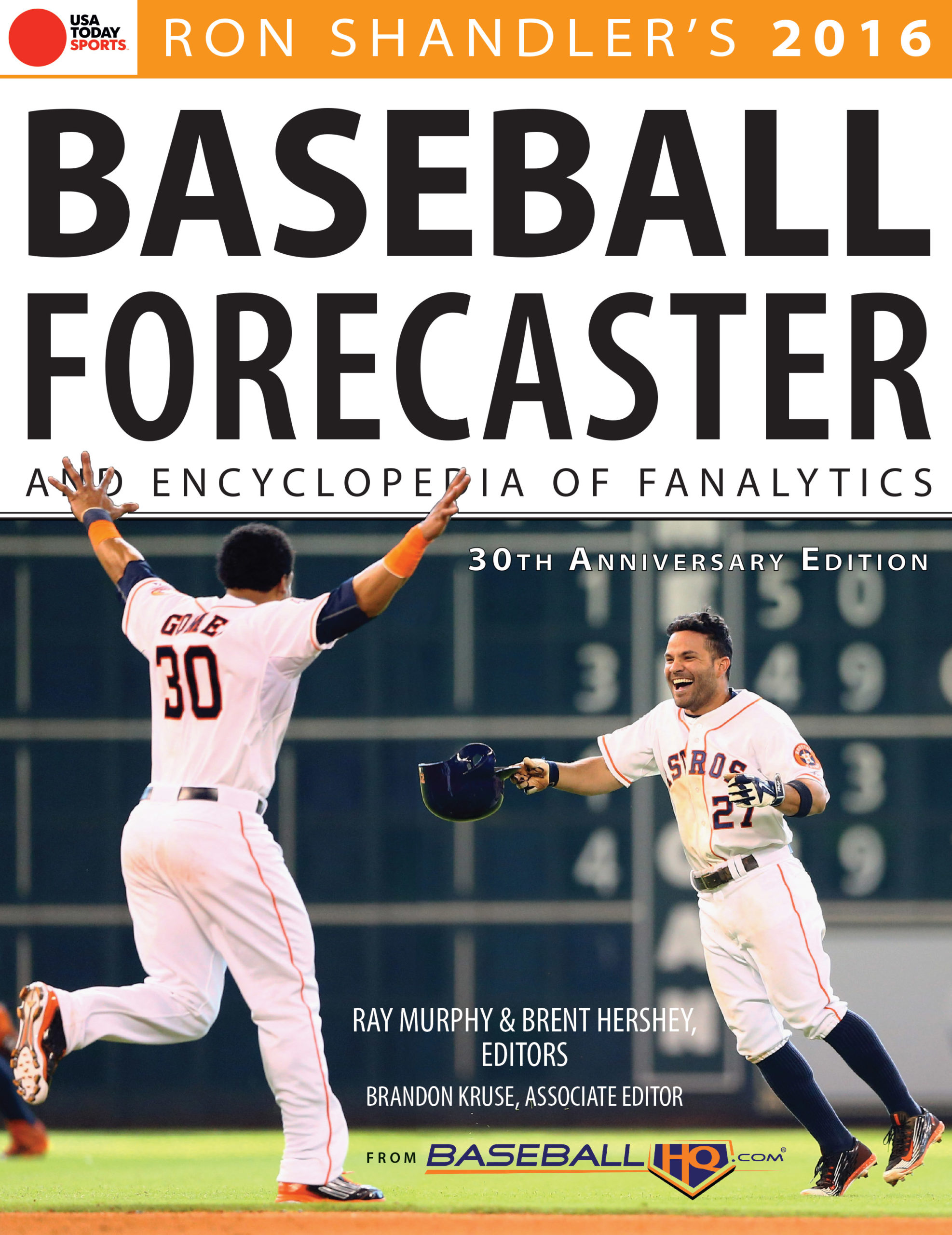 Segue
New: Daily fantasy support. B-list players, international prospects section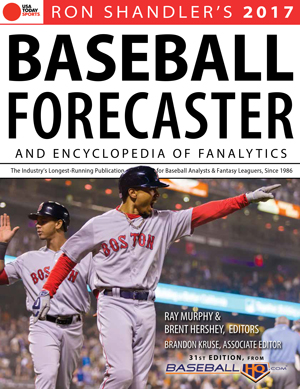 Devaluation
New: Updated PQS formula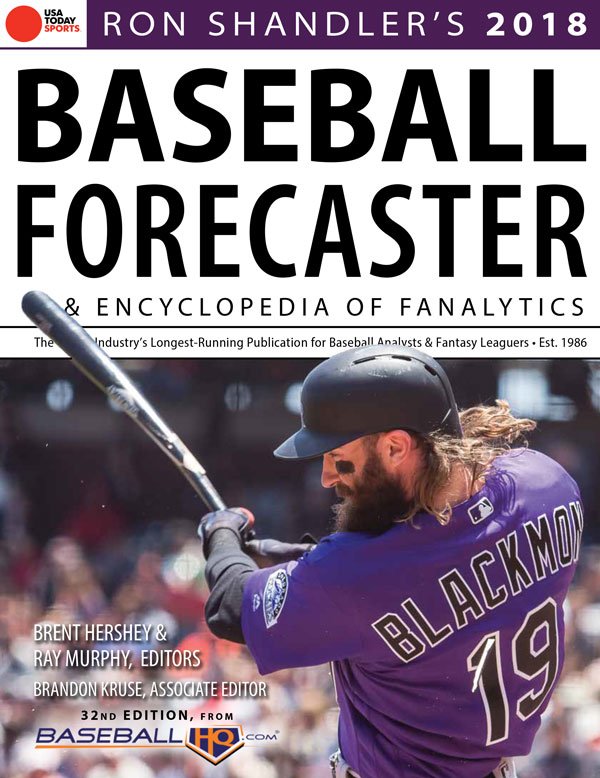 Extremes
New: How to handle Shohei Ohtani, positive relative outcomes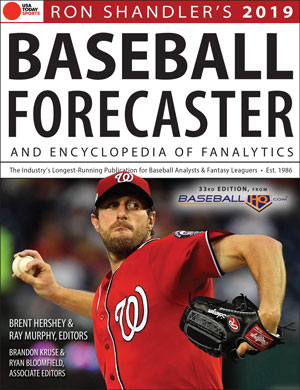 Losing
New: Revised contexts in the changing MLB environment, fastball velocity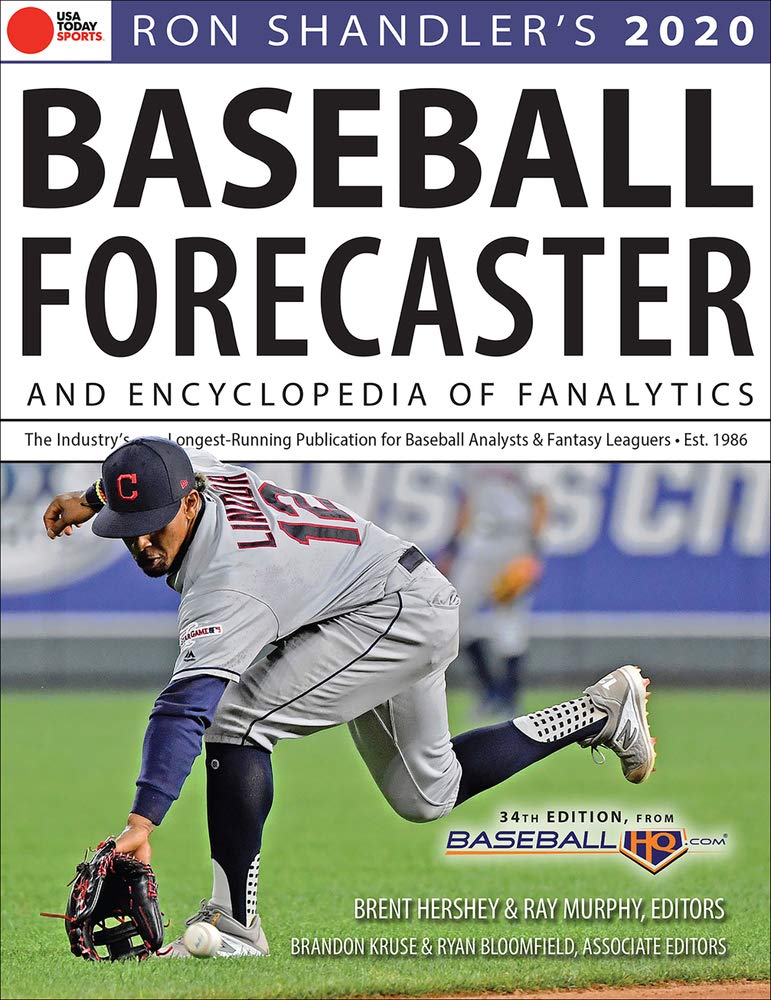 Marketplaces
New: Plate appearances replaces AB, Platoon OPS+, xHR, xHR/F, xWHIP, Ball%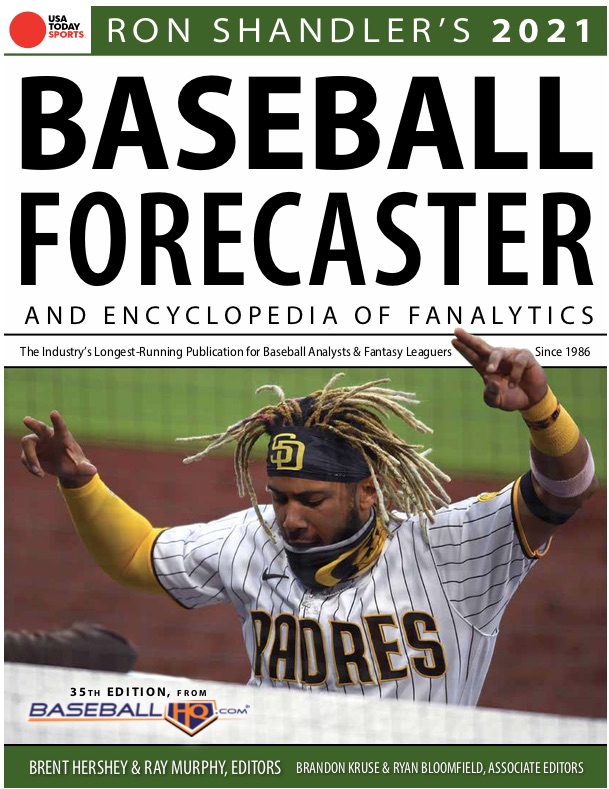 Time
New: Percentage metrics (BB%, K%, etc.) replace /9 metrics (bb/9, k/9, etc.), QBaB, Barrel%, xSB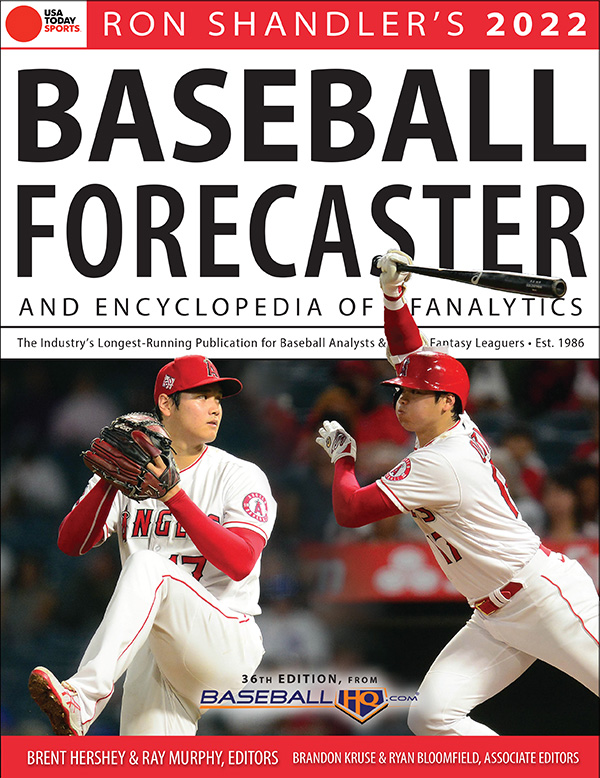 Healing
New: xStats leaderboards, positional eligibility chart, head-to-head tools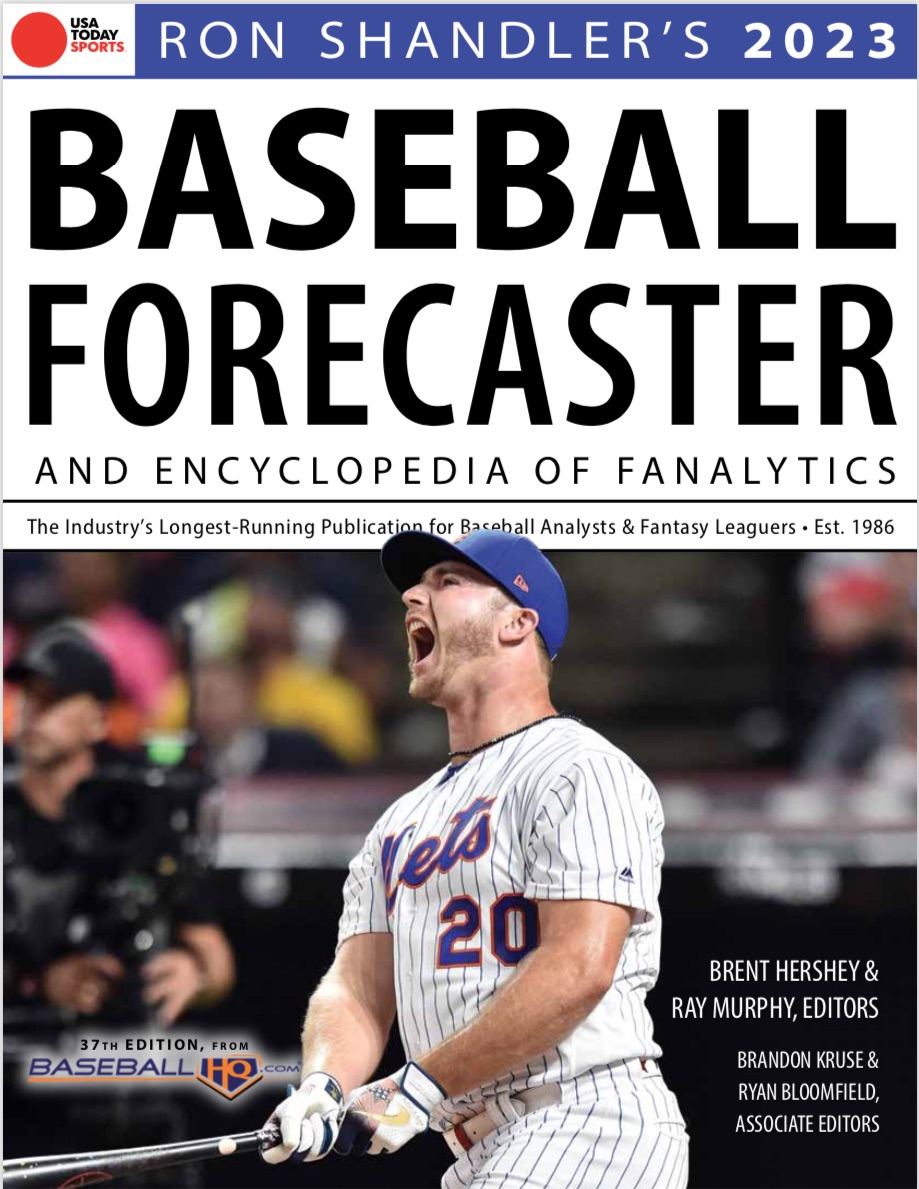 Phoenix
New: Updated LIMA benchmarks, normalized xHR, playing time metrics