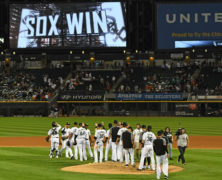 The Ethics of Tanking
In many leagues, free agents are awarded to teams in reverse order of the standings. This is intended to promote some measure of parity during the season and keep all teams engaged.
The practice is common and helps a league's bottom-dwellers stay competitive despite encountering bad luck, particularly if an owner has been hard-hit by injuries. But it also rewards poor performance. In fact, there is often a benefit for a team to get off to a slow start in April so it has first shot at the prime early-season free agents. Some teams might under . . .
This content is restricted to subscribers