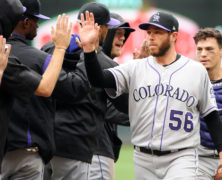 Pitcher attrition and bullpen fallout
Here is my ESPN piece for this week.
As of today, 41 percent of the pre-season Top 300 have been disabled, demoted or designated for assignment. That's only about 10 players away from the 44 percent attrition accumulated over a full season in 2010. We are on pace for about 70 percent turnover of our highest-drafted players, which would far surpass the record of 53 percent, set in 2014.
Last week, I noted how the fallout has affected the number of 200-inning starting pitchers each year. While it's never easy to . . .
This content is restricted to subscribers